Tiffany's Chinchillas (formerly known as Tiffany's Exotic Pets) is a chinchilla ranch / hobby breeder located in northern North Carolina. My focus in breeding is to produce top quality, healthy and friendly chinchillas for you to enjoy as part of your family - whether they're pets, or to possibly start up your own herd. I devote my time and heart into each individual animal born at my home. Chinchillas have become a passion in my life. Thank you for visiting my web page and I hope that you enjoy your stay. Come back often for updates and specials.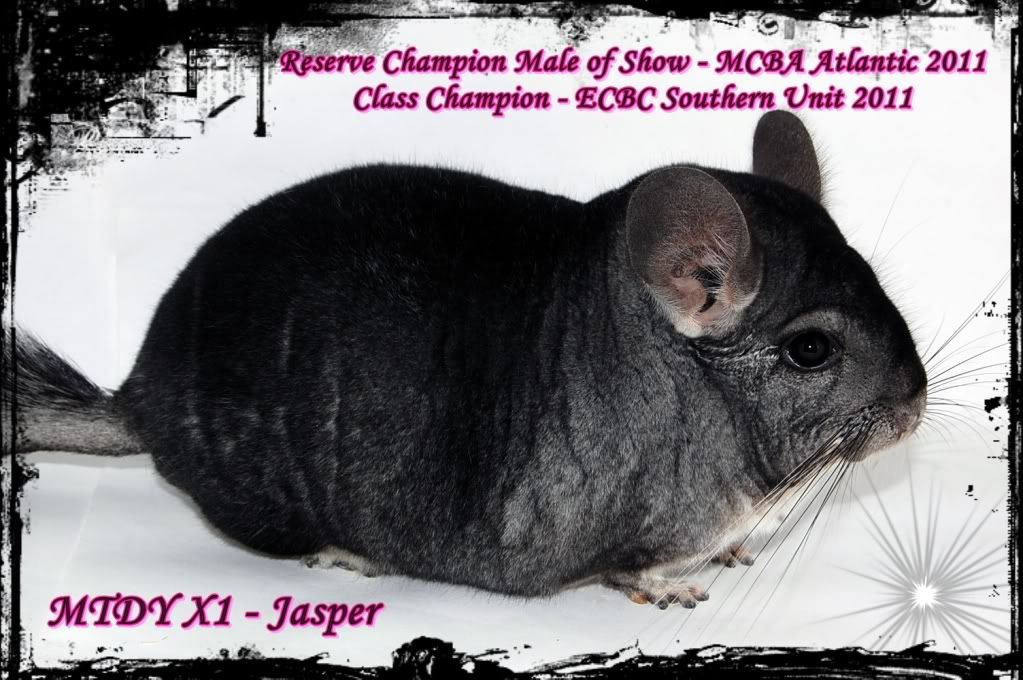 I purchased my first pair of chinchillas shortly after I got married. I began breeding chinchillas as a hobby and to just own them as pets. These amazing creatures really take over your life in no time. After attending my first chinchilla show in 2008, I revamped my breeding herd as I realized my breeding pairs weren't considered breeding quality. Education is the key - there is a large difference in a pet quality chinchilla and breeding quality chinchillas. Find a mentor who actually knows what they're doing and ask many questions!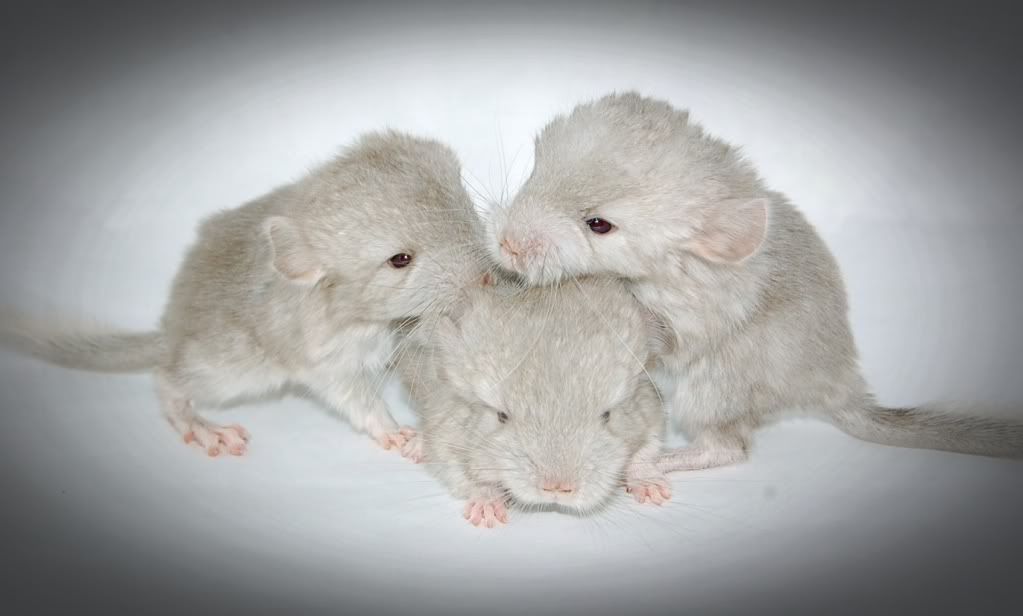 My chinchillas have bloodlines from top breeders and ranchers including Hummel, JAGS, Ritterspach, Ryerson, Shoots and Whitewoods to name a few. I'm a member of the Mutation Chinchilla Breeders Association (MCBA) and Empress Chinchilla Breeders Cooperative (ECBC)  registered under the ranch brand "MTDY" previously and currently under "TIFF".
We breed for standard gray, black velvet, white, violet, beige and ebonies. As of April 2013, we are now adding working with the recessive mutation - sapphire. All of our mutations are bred back to top quality standards in order to increase quality in our offspring. We do not work with double mutations except TOV crosses.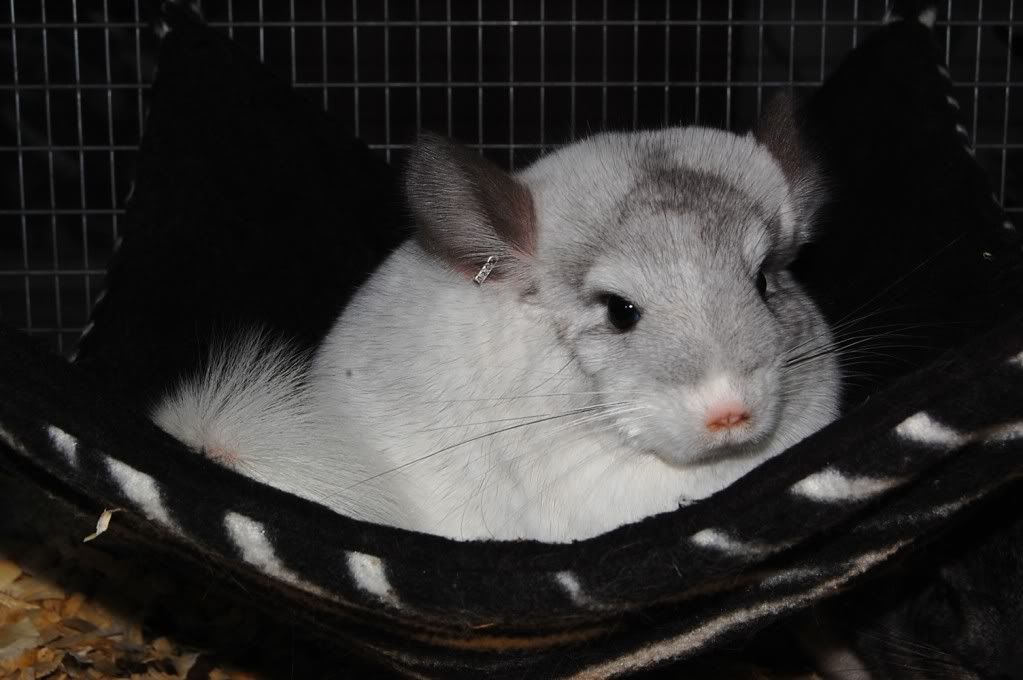 My customers have ALWAYS been pleased with the chinchillas that I have produced and I hope that you will too! Check the 'Available Chinchillas' tab for animals available for sale and 'Supplies for Sale' for some of the supplies I carry. I custom make supplies for small animals that you won't find in a pet store but will be perfectly safe for your exotic animals and easy to deck out the cage! We have excellent prices and high quality products.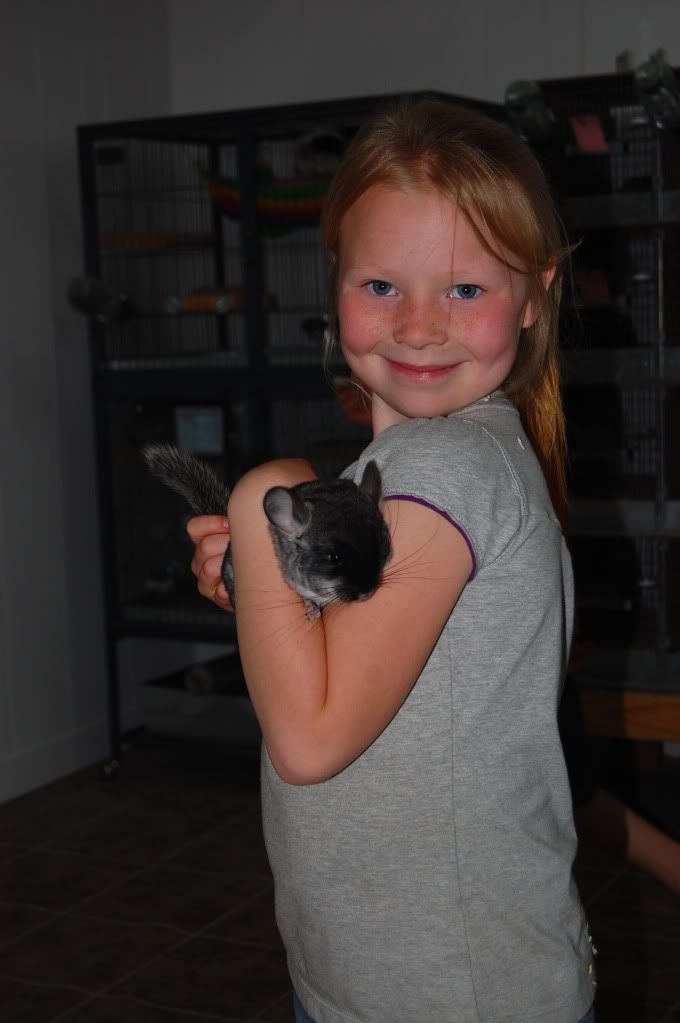 Remember - Research Before You Buy! 
As with any pet, research is the key. Before you decide to purchase a chinchilla, you should thoroughly investigate the animal. I have a bit of information posted on this site, but you'll need to research more before you decide on which pet to purchase and whether or not they are right for you. The Internet has a vast selection of information available, you should start there. Sign up on forums and ask owners and breeders about their experiences and opinions. Get involved with the chinchilla community. Don't believe what you hear from a pet store, and be careful about some of the information you find in pet store books. Chinchillas are a long term committment, just like having children. Their food, bedding, housing, toys, vet bills, and misc. expenses can become VERY expensive and it's best if you understand what you're getting into before you commit to something you may not be able to handle. Please research before contacting me! Check out the Information tab to read the basic information on chinchillas and the FAQ for any questions that you may have. Also, for other helpful websites, check out the Links tab. I hope that you enjoy my site and that you have learned something from the experience and will send me a comment to let me know what you think.